WordPress Static Homepage
---

By default, WordPress shows your blog on the homepage of your site. Sometimes, you don't want that, and you want a static homepage instead. So how to achieve that?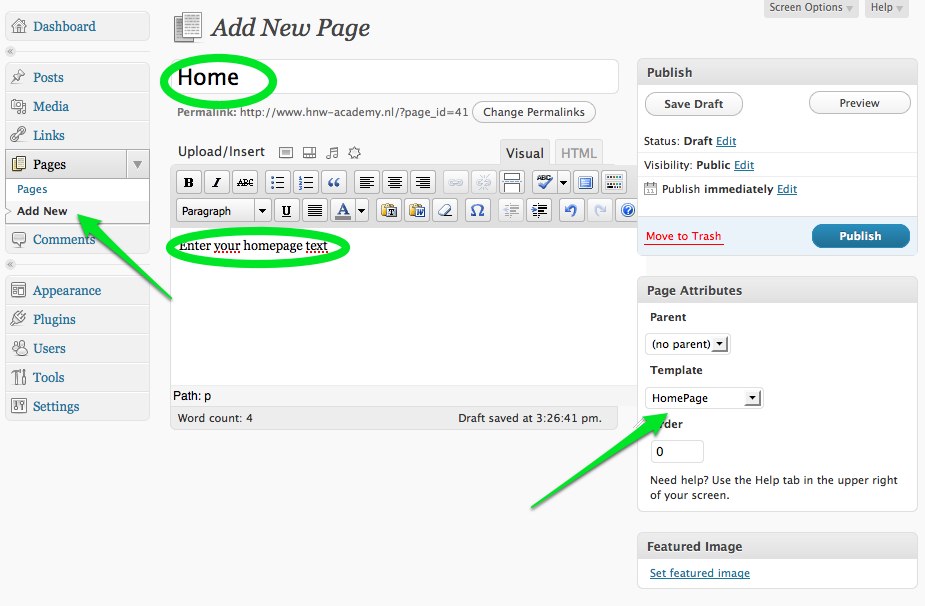 First of all, you will need to create a "Page" for your homepage. So, add a page, give it a title (f.i. Home), type your homepage-text and make sure to select the homepage template for this page before you publish it.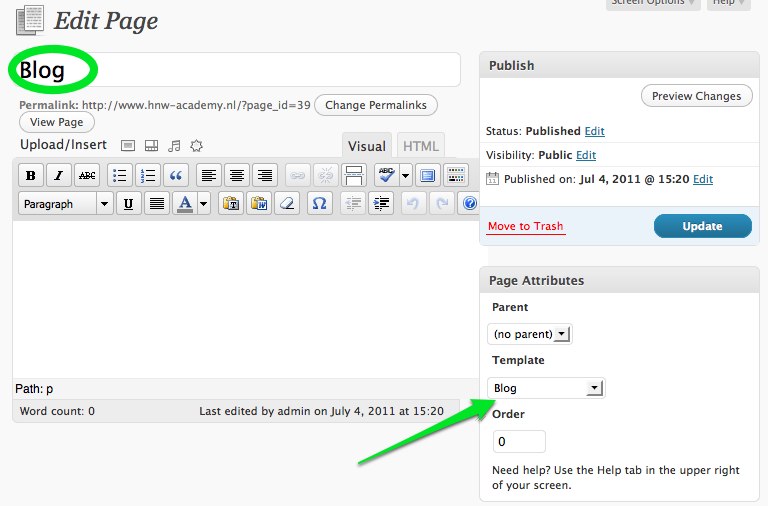 Second, you create another page, leave it empty, call it "Blog" or something like that and assign the "blog" template layout to that page.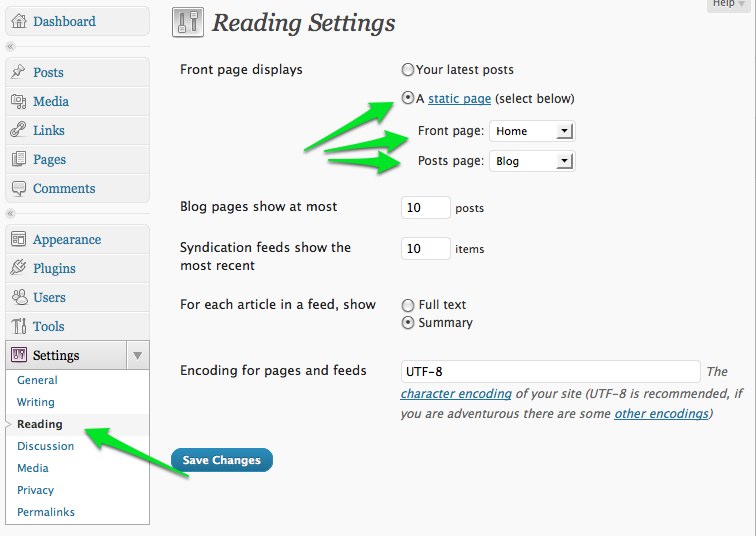 Then, you need to change something in the "settings". Go to the reading settings, select "static" homepage, and set the Frontpage to your created home-page, and point the Posts page to your empty Blog page.
Check your menu and if needed, add a menu-item to your "blog"page,
That should do it.
---